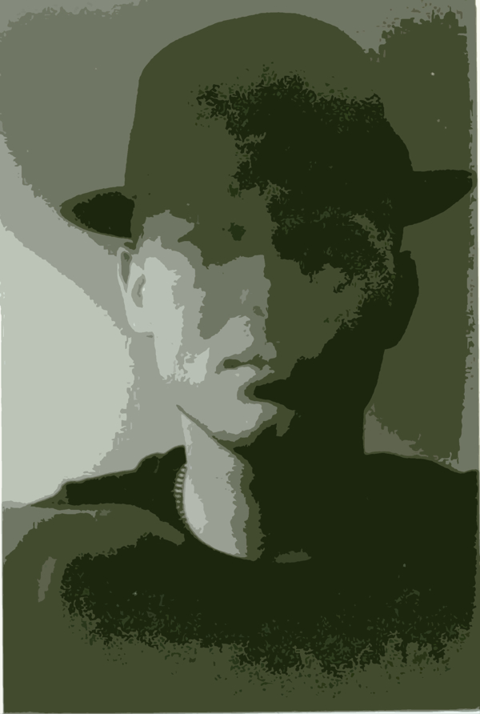 Profile
Contact Me
Tim Dankanich was born within the state of Pennsylvania, a state which happens to be the insane little sister of Transylvania.
At a very young age he had an innate curiosity and imagination that cultivated a passion for the arts. As soon as he could hold a crayon, he began drawing, painting and vandalizing various household surfaces with his artwork. This was also the time when he was first exposed to the faded black and white images of vampires, werewolves, ghosts, and devils of classic horror movies within the pages of old monster magazines. Being instantly fascinated by these classic creatures of the night, he developed an obsession towards the dark, frightening, unexplained realm of the unknown. As he got a little older he consumed every book, magazine, and movie within the horror genre that he could find.
As he matured he honed his artistic style and skill without any formal training save for elementary and secondary education studies of art. His first successful art exhibition was on the walls of a small coffeehouse. Years later he had the opportunity to show and sell his work in a small art gallery located in the heart of New York City.
Over time his artistic nature led him to take up writing, again without any formal training other than his love of classic literature and classic horror writers. He began to craft chilling tales and short stories bound in notebooks he kept to himself, until being directed to an online community of artists where he began to shop his thoughts and visions. After being encouraged by friends and acquaintances, he began writing more and eventually turned a ghost story for children which he wrote and illustrated, into a feature length screenplay. After submitting this script to screenplay contests and winning awards, he began writing his true passion into a feature length horror screenplay. This Horror script subsequently won awards as well, and through perseverance on his part, was picked up to be made into a movie by One Eyed Dog Films. https://www.facebook.com/TheOldHagSyndromeMovie
While waiting for the film to be made, he wrote a novel based on his nightmare vision. OLD HAG SYNDROME published by, http://www.vagabondagepress.com/